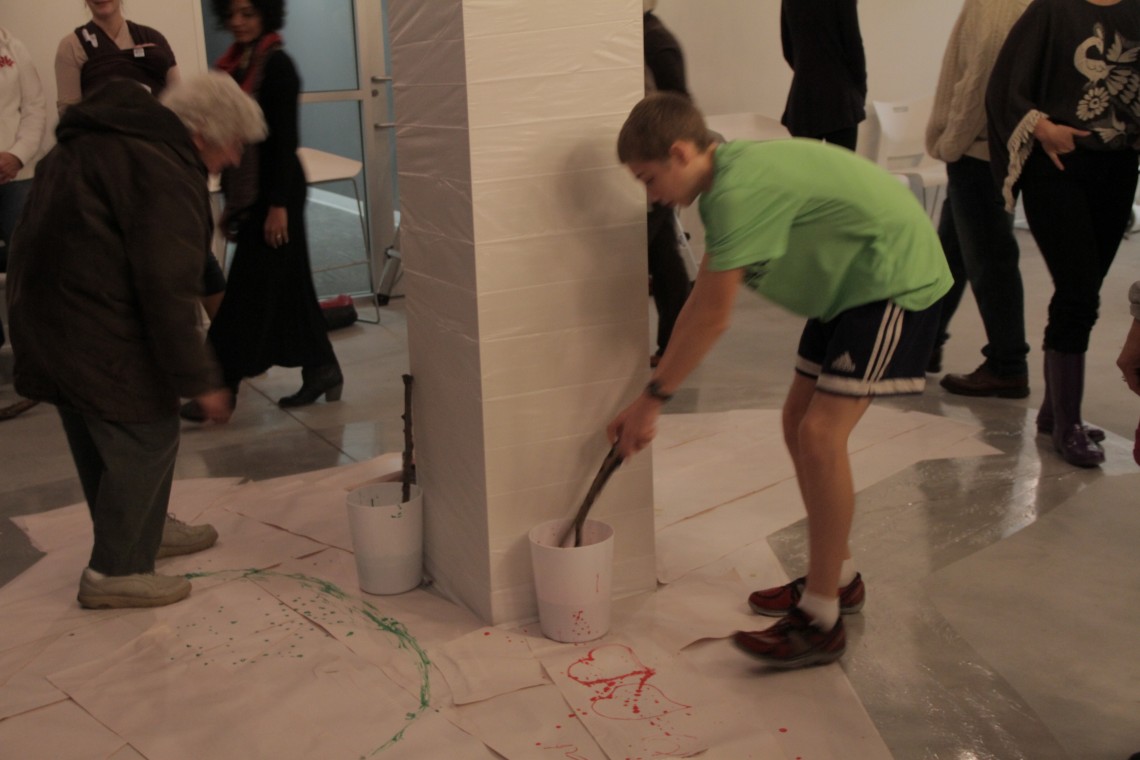 Painting Score
Reflecting on the re-storying painting score (Billy)
In our previous performance, Confluence, I was the only performer painting. This time I had wanted to be sure that the desire to have any fellow performers painting was met. This seemed like the crucial evolutionary step to the narrative of further exploring the artistic possibilities-potentials.
In terms of the conception and intention for the setup/presentation, of its availability and invitation, this was essentially a response to what for me was the high point, that is a 'bliss point' that was collectively attained during the performance of Confluence, which happened once everyone had been led into the available scores and then we just let it all go for a duration, so that while there were already so many ques and other inputs for co-creators to respond to and work with, an example being the random pathway of sticks which became dance instruments and then painting sticks, the painting setup ended up being intentionally 'just there' as an available outlet. As I mainly chaperoned the station and painted a little, I became aware of the thoughtfulness of the process, of those performers who were painting as well as those observing.
I took several photos following the performance and the composition where the form is set on an angle in the space resonates, as a strikingly arbitrary island, or more a puddle with the border of clear tape lapping up to it, integrating the column and arcing in relation to the little foot puddle next to it. Actually I do appreciate the painting that emerged being a 'puddle', with its traces of expression merging with the rest of the performance space. I suppose my seeing it this way must in turn relate to a certain obsession I have with expressing a 'puddle of emotion'… I was pleased by the circumstance forcing us to come up with the installation under last minute pressure which I believe helped ensure the materialization of the sub-conscious, and that a kind of collectively sub-conscious form seems to have emerged in the final painting.